The first school in Asia to offer all four IB programs
Prem Tinsulanonda International School
走进亚洲第一所提供完整IB课程的学校—清迈普林国际学校
At a time of constant and unprecedented change to our planet, ensuring our children and young people are best placed to meet the challenges of an unknown future are a central focus of quality education systems. Many international parents will be looking for safe and secure schools that are committed to empowering students to make a difference and here in Northern Thailand, we are that difference.
在我们的星球不断发生前所未有的变化之际,确保我们的儿童和青少年处于最佳状态,去迎接未知未来的挑战,是高质量教育体系的核心重点。许多国际家长会寻找安全可靠的学校,这些学校致力于让学生有所作为,而在泰国北部,我们就是这样的一所学校。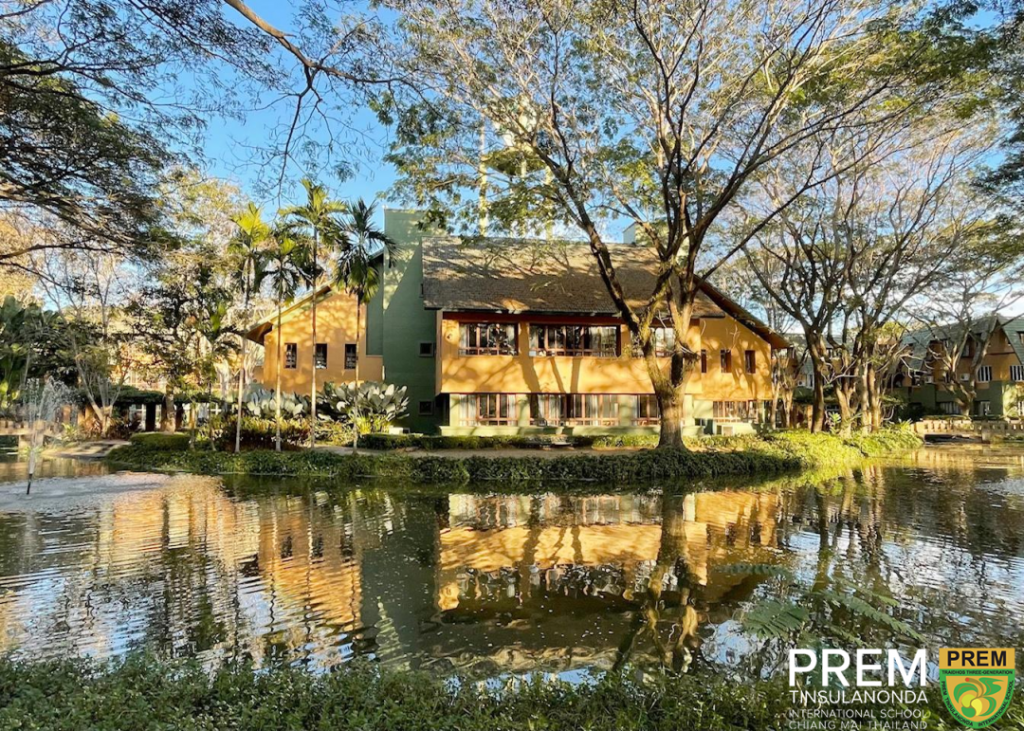 Born of a bold, progressive vision to fully connect families and children to a safe and secure learning environment, Prem and the wider Traidhos campus were realised by the visionary architect, educationalist and artist, M.L Tridhosyuth Devakul. 
普林国际学校(Prem Tinsulanonda International School)和更广阔的特拉伊多斯校园是由富有远见的建筑师、教育家和艺术家M.L Tridhosyuth Devakul建造的,这源于他的一个大胆和超前的愿景,将家庭和孩子与安全可靠的学习环境紧密结合。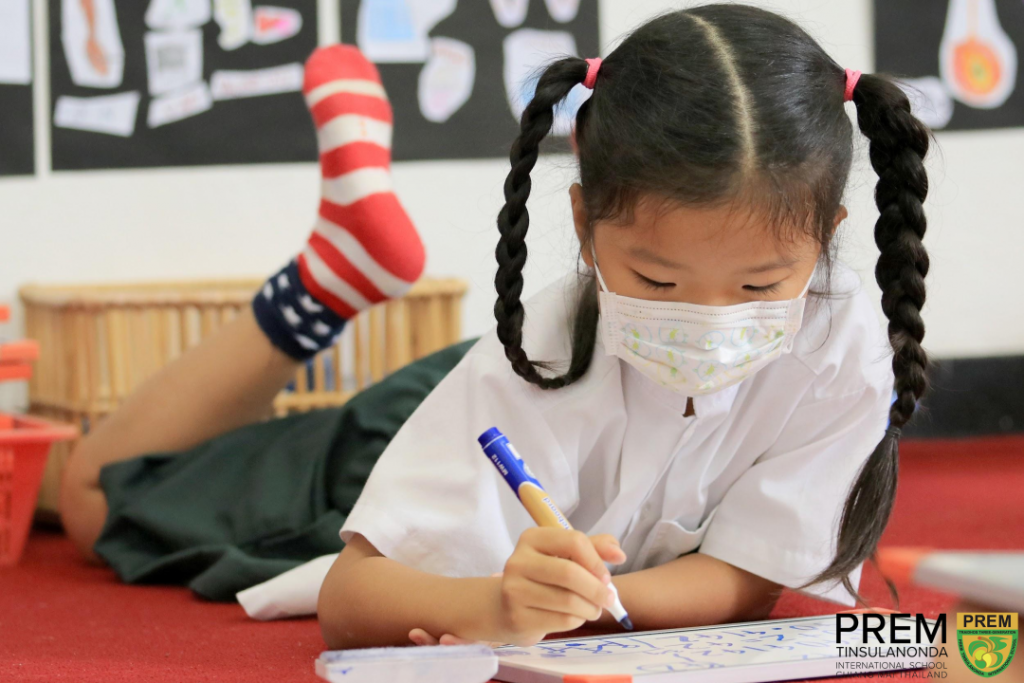 Prem Tinsulanonda International School is an EY1 – Grade 12 international boarding and day school for young people aged 3 – 19. Set in, arguably, one of Southeast Asia's most beautiful learning environments, the school sits at the center of the 100-acre Traidhos Three-Generation Community for Learning. 
普林国际学校(PTIS)是一所从幼儿园小班( EY1)到十二年级的国际寄宿与走读结合的学校,学生年龄为三至十九岁。该学校坐落在占地一百英亩的特拉伊多斯三代学习社区,可以说是东南亚最美丽的学习环境之一。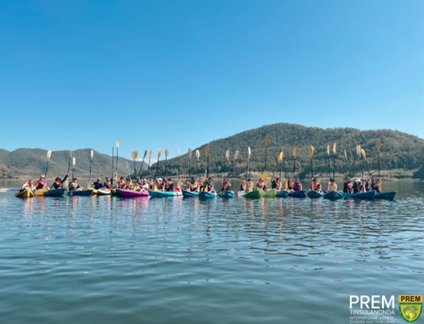 Founded on the values of community, creativity and sustainability, the school understands that 'academic' and 'personal' success are best nurtured through joyful and effective learning. Central to this end, Prem offers the International Baccalaureate Organization (IBO) Diploma Program (IB DP) for grades 11 and 12, the Middle Years Program (IB MYP) for grades 6 – 10, and the Primary Years Program (IB PYP) for early years 1 to grade 5. Prem was the first school in Southeast Asia to offer all four IB programs, including the IBCP – International Baccalaureate Career-related Program and these programmes benefit from being delivered by highly qualified and hugely experienced educators.  approximately 500 international students, coming from over 31 countries.
基于社区、创造力和可持续性的价值观,学校认识到快乐和有效的学习是培养"学术"和"个人"成功的最佳途径。为了实现这一目标,普林国际学校为十一年级和十二年级提供国际文凭组织(IBO)的国际文凭大学预科课程(IB DP),为六至十年级提供中学课程(IB MYP),为幼儿园小班(EY1)到五年级提供小学课程(IB PYP)。普林国际学校是东南亚第一所提供所有四个IB课程的学校,包括国际文凭职业相关课程(IBCP),这些课程由高素质且经验丰富的教师教授。学校佣有约500名国际学生,他们来自31个不同国家。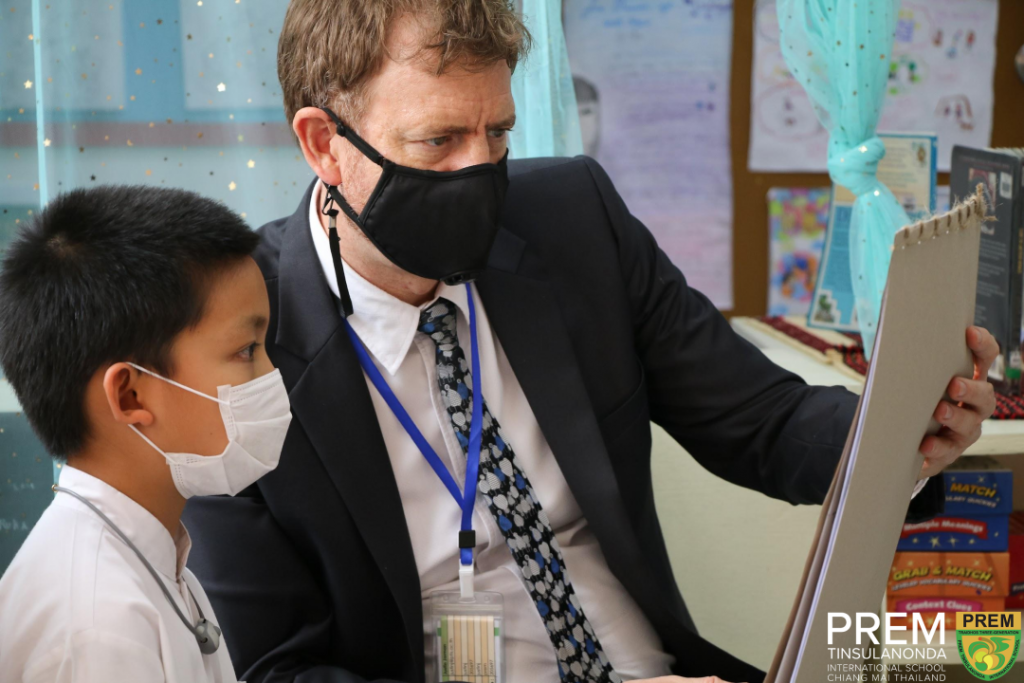 The school flourishes, partly due to appraisal from a broad range of expert accreditation bodies, all of whom help ensure that learning is of the highest quality and that we go beyond international educational standards for our children and young people. We are accredited by the Council of International Schools (CIS), the New England Association of Schools and Colleges (NEASC), and the Thai Ministry of Education. The school is a member of the International Schools Association of Thailand (ISAT), East Asian Regional Council of Schools (EARCOS) and the Boarding Schools Association (BSA). 
学校蓬勃发展,部分原因是来自广泛的专家认证机构的评估,所有这些机构都有助于确保我们的学习是最高质量的,并确保我们的孩子和青少年都超越国际教育标准。我们获得国际学校理事会(CIS),新英格兰学校和学院协会(NEASC)以及泰国教育部的认证。学校是泰国国际学校协会(ISAT)、东亚地区学校理事会(EARCOS)和寄宿学校协会(BSA)的成员。
Ideally situated approximately 25 km north of the modern and well-resourced city of Chiang Mai, Prem nestles within the idyllic Thai countryside of Mae Rim. Surrounded by mountain vistas and paddy fields, it's a stunning home to passionate students from all over the world. Its boarding program offers students progressive academic support and a wealth of meaningful cross-cultural experiences, as well as outdoor, leadership, creativity, arts and sporting opportunities and other engagements that help develop the whole student. 
普林国际学校位于现代且资源丰富的清迈北部约25公里处,坐落在田园诗般的泰国湄林县。它被山景和稻田环绕,对于来自世界各地充满激情的学生来说,这是一个绝佳家园。它的寄宿制项目为学生提供先进的学术支持和丰富且有意义的跨文化体验,以及户外活动、领导力、创造力、艺术和体育机会以及其他有助于学生全面发展的活动。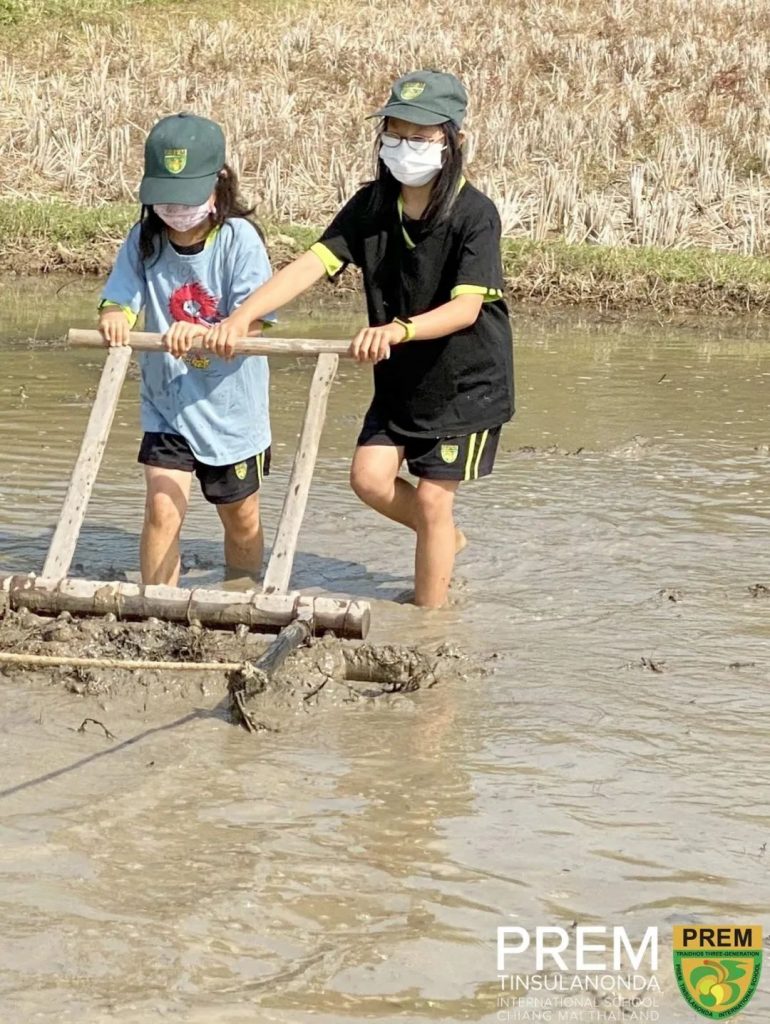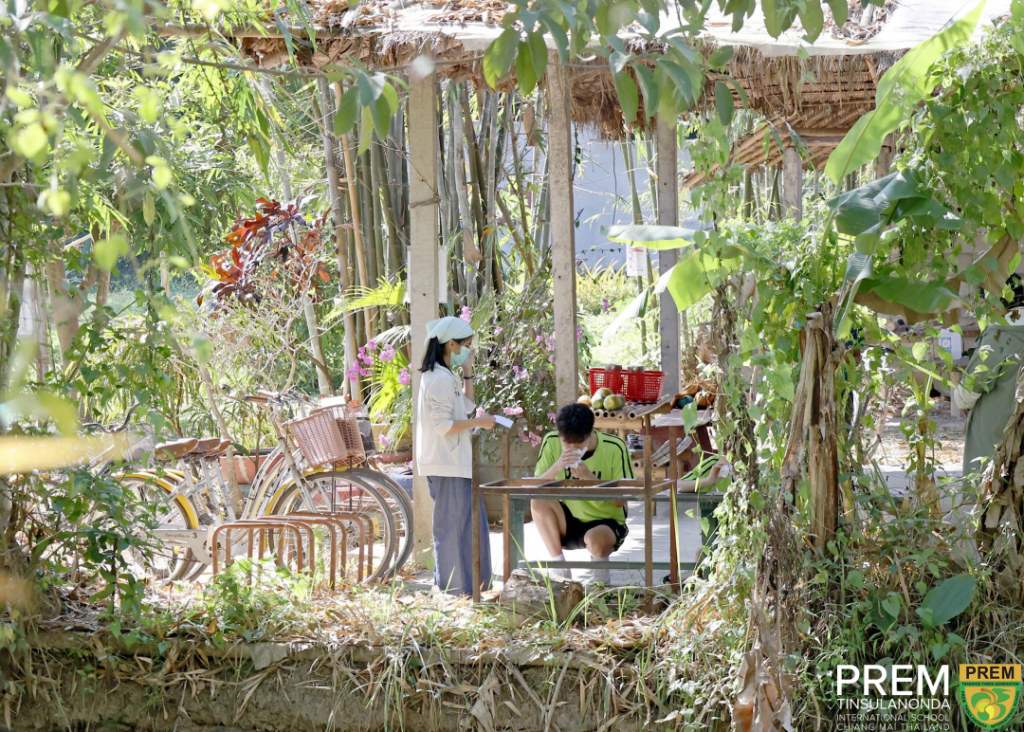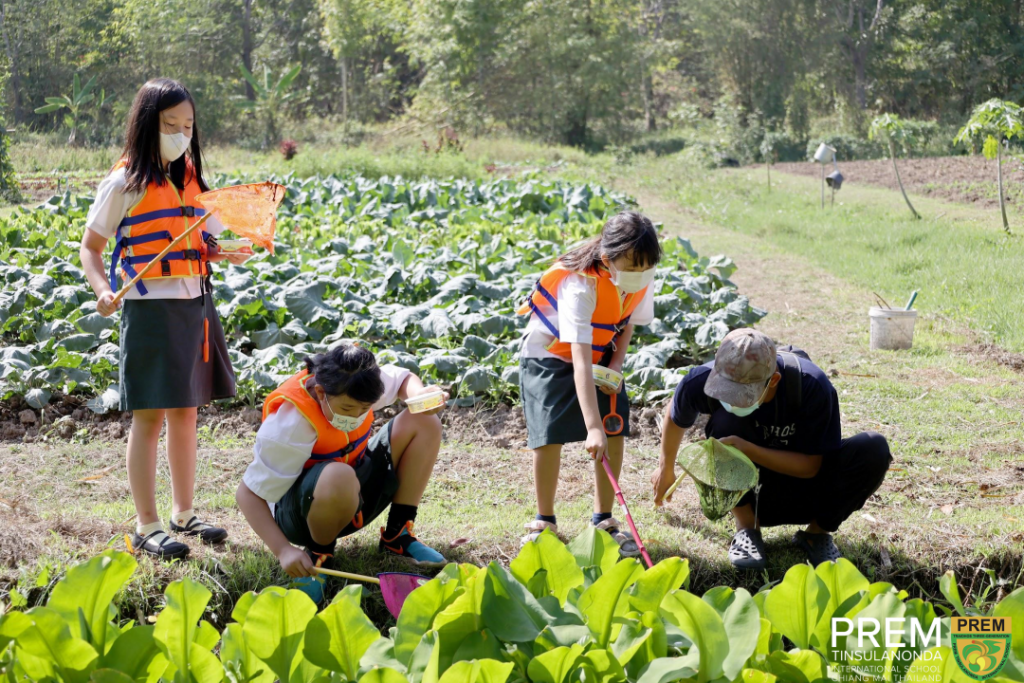 The Traidhos community and school campus includes the acclaimed Artist Residency Thailand programme, an internationally celebrated developmental residency programme, that supports 'education for creativity' across the school and engages students with leading creative experts and practitioners from around the world. There are an extensive array of art and music facilities on the campus, an amphitheatre, auditorium and a 'black box' drama studio. Facilities also include six science laboratories, numerous sports fields, a full gymnasium, an Olympic-sized swimming pool complex, a cooking school, a chemical-free organic farm, and a well-equipped library. Specialised sports training in golf, football, cricket, and tennis are also available via the various Traidhos academies and add to the rich offer that all of our students, faculty and community have access to.
特拉伊多斯社区和校园包括广受赞誉的泰国艺术家驻留项目,这是一个国际知名的发展性驻留项目,支持整个学校的"创造力教育",并让学生与来自世界各地的领先的创意专家和实践者接触。校园里有各种各样的艺术和音乐设施,一个圆形剧场,礼堂和一个"黑匣子"戏剧工作室。设施还包括六个科学实验室,几个的运动场,一个完整的体育馆,一个奥运会规模的游泳池,一所烹饪学校,一个无化学品的有机农场和一个设备齐全的图书馆。我们还可以通过特拉伊多斯不同的学院获得高尔夫、足球、板球和网球等专业运动训练,并为所有的学生、教师和社区提供丰富的服务。