What is the IB Middle School Programme (MYP)?
A full analysis of the MYP secondary school curriculum carried out by UWC World United College in Thailand
Introduction: What is the IB Program?
"The IB curriculum is the IBO (International Baccalaureate Organization) curriculum from kindergarten to college preparatory courses for students around the world, providing education for students aged 3-19 in terms of intelligence, emotion, personal development, social skills, etc. Gain the ability to study, work and live in the world.
Founded in 1968, IBO has so far spread over 138 countries and cooperated with 2,815 schools with more than 770,000 students. Together with A-Level, VCE, AP and other courses, it is called the four major high school curriculum systems in the world.
"UWC is committed to promoting world peace and sustainable development through education that unites nations, peoples and cultures."
                                                                                      — UWC Mission
The International Baccalaureate Secondary School Program at UWC Thailand 
(IB MYP) Full Analysis
The Middle School Programme (MYP) at UWC Thailand is designed for students in grades 6-10. As the name suggests, it is a five-year period between the Primary Years Programme (PYP) and the International Baccalaureate Diploma Programme (DP, the final two years of the IB). The MYP is designed to challenge students' pursuit of academic excellence in eight core subjects (Language A, Language B, Mathematics, Arts, Humanities, Applied Technology, Physical Education and Science), with a strong emphasis on so-called Approaches to Learning (ATL). In the middle school we continue to maintain small class sizes so that teachers can differentiate their teaching according to the learning situation of the students.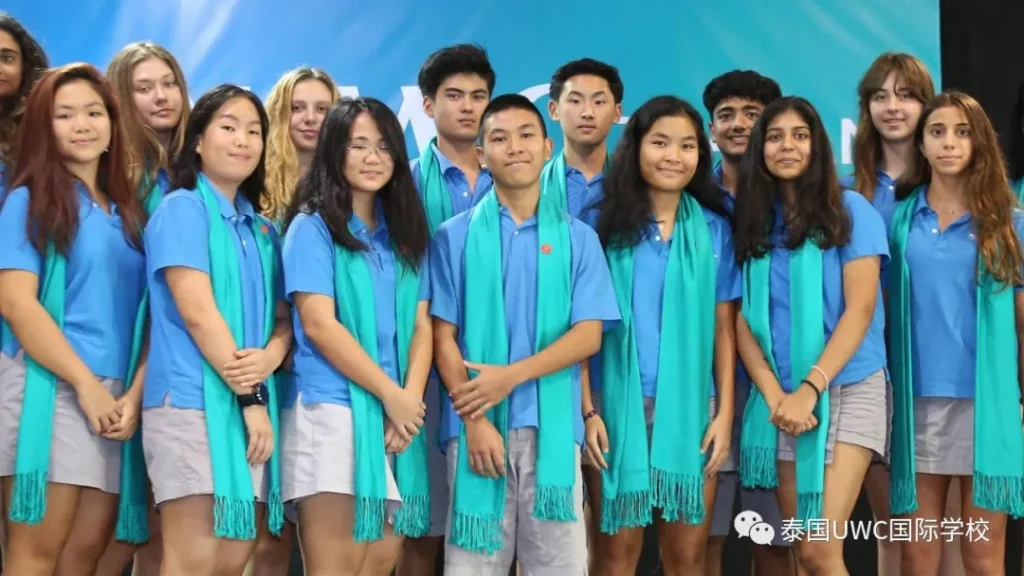 Conceptual Understanding in Secondary Curriculum:  Concepts are broad concepts that are relevant in specific disciplines and across disciplines. Middle school students use concepts as vehicles to explore issues and ideas of personal, local, and global significance; and examine knowledge holistically.
Approaches to Learning (ATL):  As a unifying thread across all MYP subject groups, Approaches to Learning provide the foundation for independent study and encourage students to apply their knowledge and skills in unfamiliar environments. Developing and applying these skills helps students learn how to learn.
Service as Action (Community Service):  Action and service have always been shared values ​​in the IB community. The goal of the IB School is to build a community of learners who strive to be caring members of the community and demonstrate a commitment to service – making a positive difference in the lives and environments of others. Service as Action is an integral part of the UWC International School Thailand curriculum, especially in the Community Projects of the Secondary School Curriculum.
Language and Identity:  MYP students are required to study at least two languages. Learning to communicate in a variety of ways is fundamental to their development of cross-cultural understanding and is crucial to their identification.
At the value-oriented UWC World College in Thailand
International Baccalaureate Middle School Programme (IB MYP)
UWC Thailand is one of the few schools that truly lives up to its mission of ensuring that the curriculum is not institutionalized on the basis of transcending national and cultural boundaries. It focuses on education that will inspire our students to take action to make the world a better place in the broadest sense. Our curriculum is not only centered around subjects such as Maths, English and Design, but also around key areas such as Social Emotional Learning, Mindfulness and Service Learning, and Outdoor Education pillars.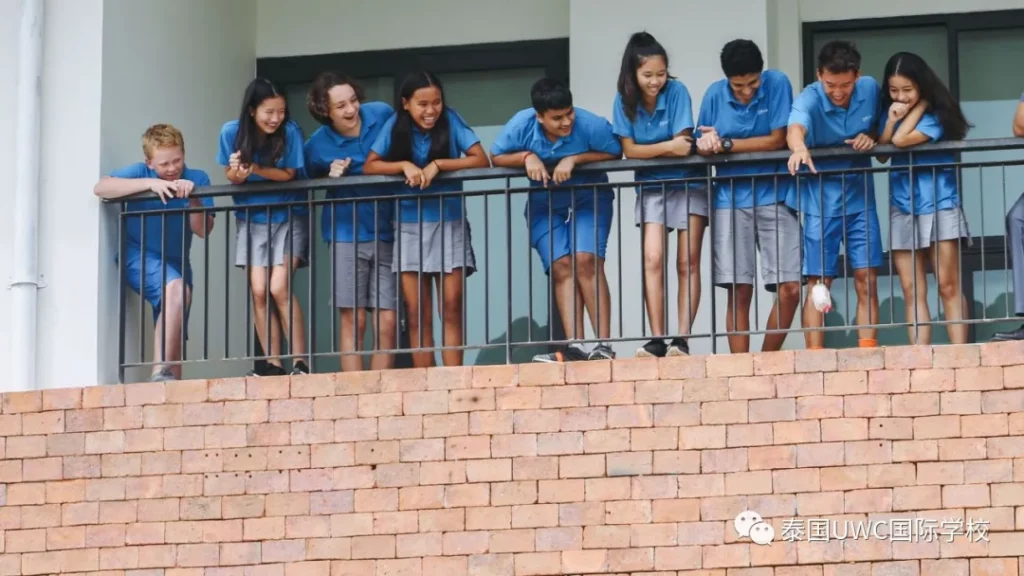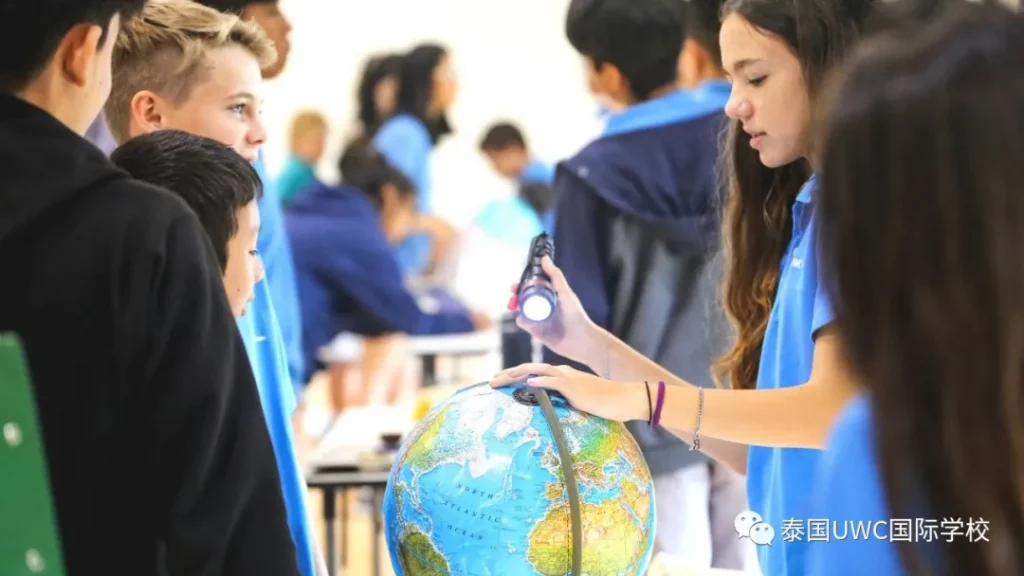 UWC Thailand's educational philosophy makes its educational services unique. Educators serving in schools share the same philosophy: that learning is not and should not be confined to the classroom; schools encourage learning beyond the classroom. True learning happens when students are able to relate classroom content to real-life situations. We study the pH levels of different water quality in the classroom, and then link the learning with practical, hands-on experience, such as measuring water quality levels from the headwaters of streams to villages to the ocean, so that students gain a deeper understanding of what they are learning.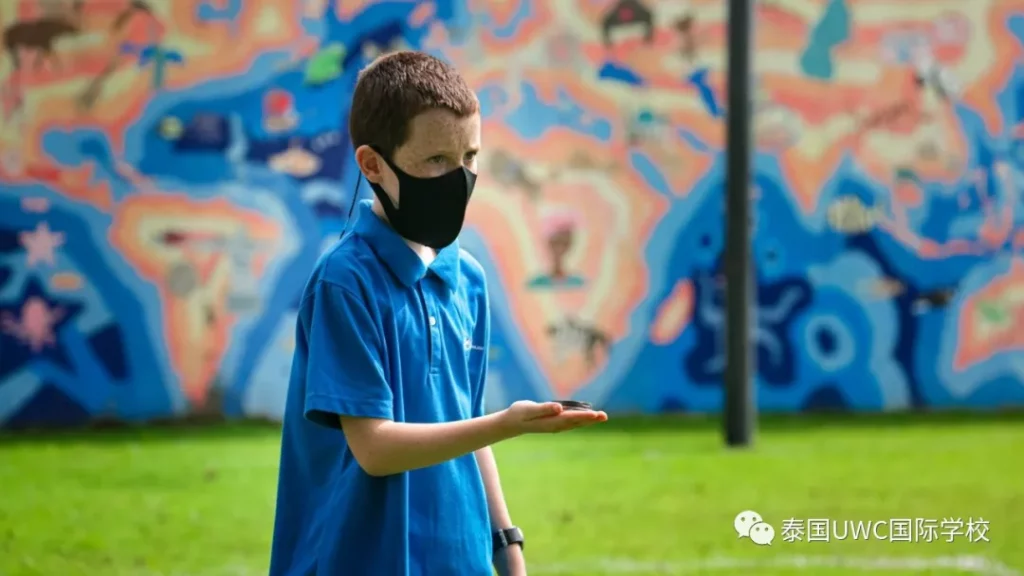 MYP: From Principle to Practice
The MYP Secondary School Curriculum ensures that we deliver courses in line with the (high) expectations of the International Baccalaureate Organization, and through a conceptual transmissive lens, these subjects will go beyond topics that are merely traditionally taught. This means we take the best of all the different courses, (just to name a few: IGCSE, USA, Canada, Australia) and decide what content is most applicable to our student body at the moment.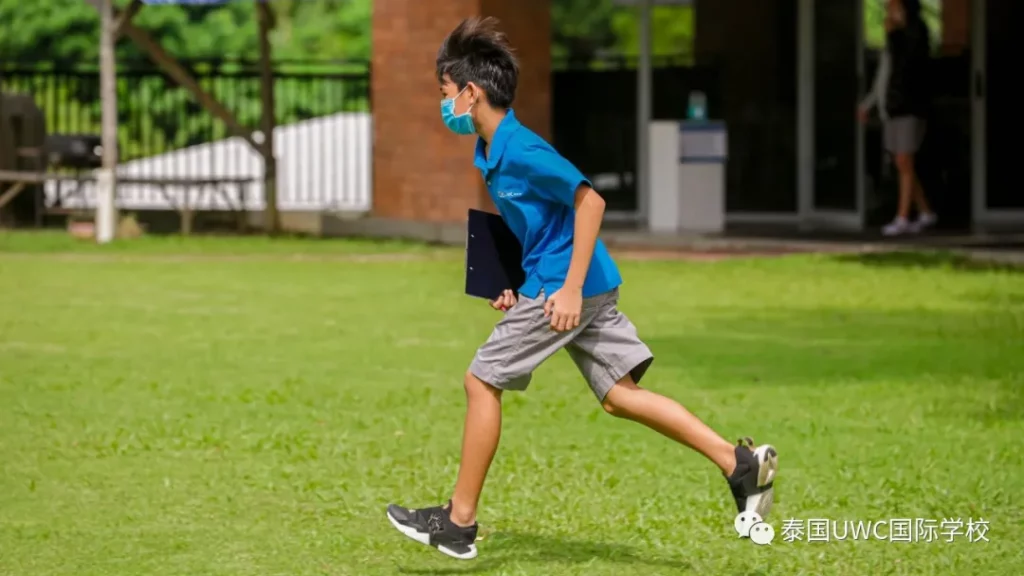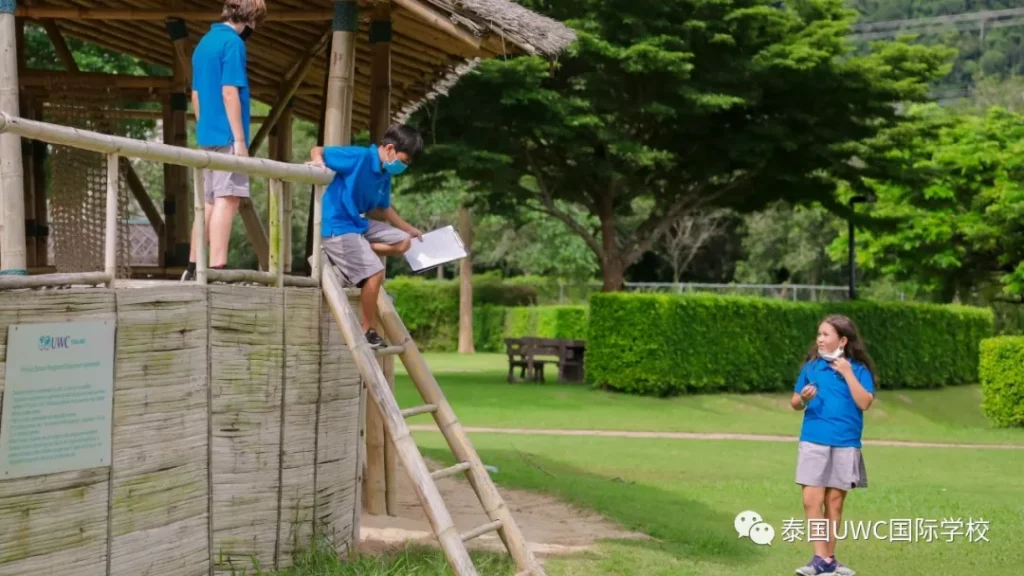 For example, students will learn about different types of discrimination around the world, combined with their respective upbringings, then discuss how discrimination arises and how we can or should deal with it, and then investigate issues related to current events such as, "Black people" human rights movement," which ultimately has to do with how we treat each other within our communities.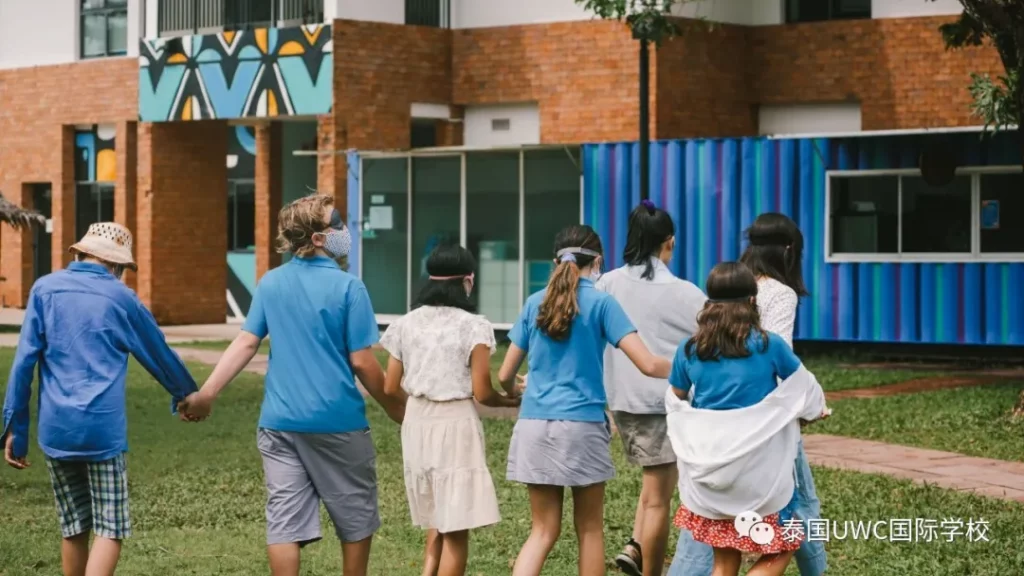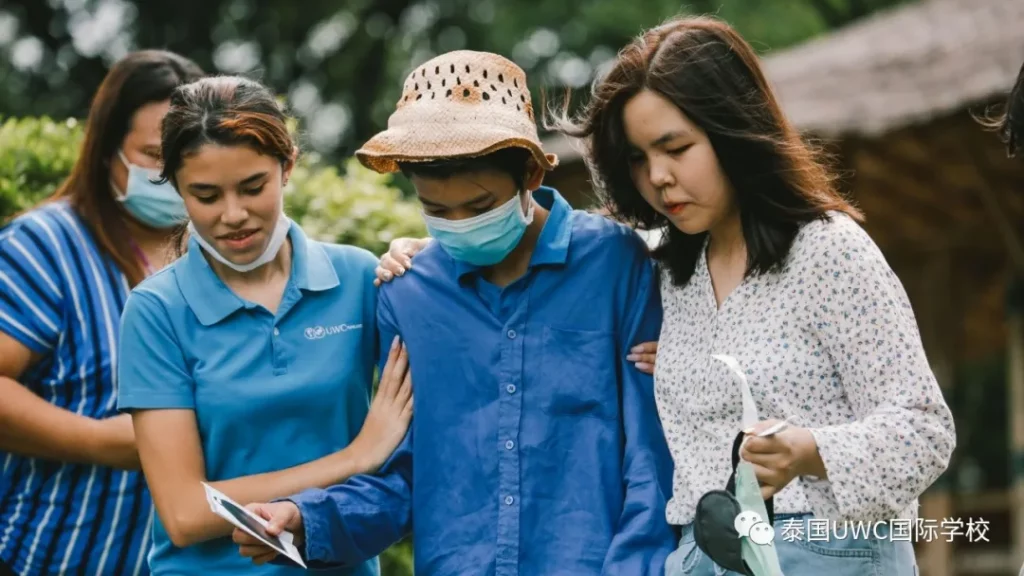 In teaching, teachers connect content, subject knowledge to the big picture and concepts, enabling young people to better understand and deal with the complexities of our world. When students understand the complexities of our world, we open doors to equip them with the skills and attitudes to take action to improve the world. (MYP: From Principles to Practice)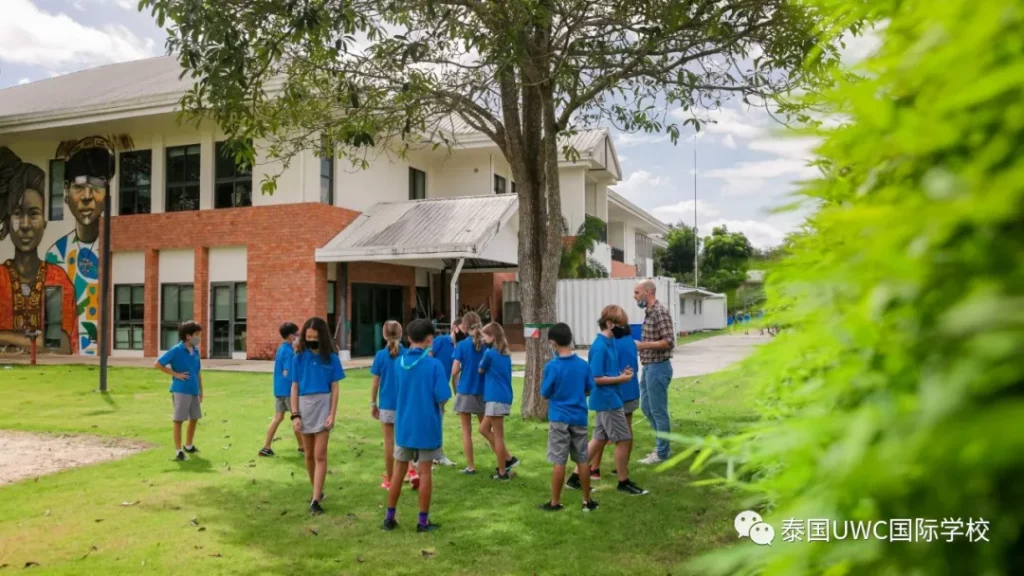 In addition to course content, the secondary school curriculum places a strong emphasis on skills development and enjoyment of learning that can last a lifetime. The current impact of the coronavirus is a good example of why course content alone is no longer sufficient for success in our current era. Situations are changing, new situations are emerging, and those who "learn to learn" are able to adapt and apply past knowledge to the "new normal". Skills in our Approach to Learning (ATL) are skill sets that are explicitly taught to students to apply their knowledge to the real, evolving world. In a world where our students will have to work with data that is unknown and future work may not have developed yet. In addition to a solid academic foundation, active learning, learning ability and creativity will make a difference in the job market of the future, according to the World Economic Forum. These so-called soft skills are the MYP's additional layer on top of its curriculum, where students learn hard and soft skills to become lifelong learners.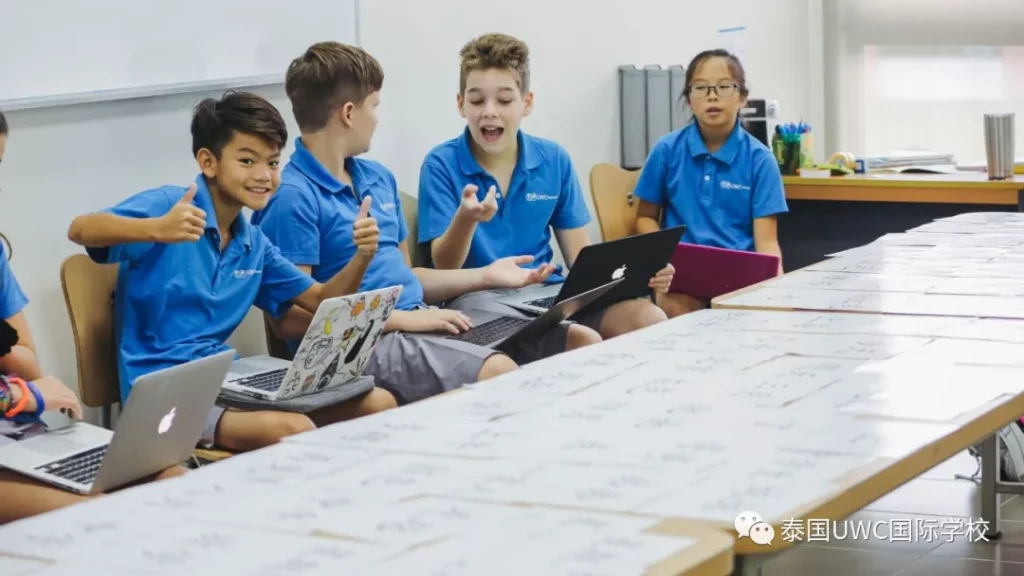 At UWC Thailand, we are proud to offer courses that connect with students. Here, learning is developed outside the classroom and we are connected to the real world, not just textbooks. In short, where learning is engaging and fun, we have created a special learning community.