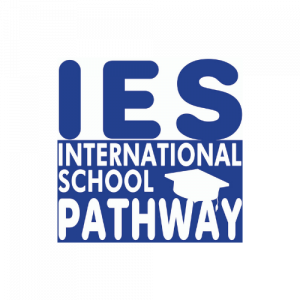 Exclusive Assistance with Admissions for International Schools in Asia
International Education Solutions (IES) was launched in 2020 and brings together a team of experts in all aspects of international education. The ISP (International School Pathway) division focuses on providing international students from across Asia with advice, help and guidance with their applications for international schools throughout Thailand.
International School Admissions Consultancy Services
INTERNATIONAL SCHOOL INFORMATION 国际学校信息 
ISP provides you with comprehensive information about the schools you are interested in. This includes school profiles, facility lists, tuition fees and other costs, examination and curriculum information, application procedures and policies, student demographics, and much more.
ISP提供全⾯的学校信息,如学校介绍、设施、学费、考试、试申请流程和政策以及在校国际学⽣⽐例等
ADVICE FOR CHOOSING A SCHOOL 择校建议
After we have a better understanding of what you're looking for in terms of education, we will suggest 3-5 international schools based on the English evaluation results, your academic ambitions, budget, and your desired location.
ISP将根据孩子的英语评估结果、您的学术要求和学费预算,以及您居住的区域推荐3-5所国际学校。
ARRANGING SCHOOL TOURS 安排学校参观 
We will work closely with you to coordinate a school visit that fits with your schedule. We will make an appointment with the school at a suitable time and can also provide an interpreter to answer any questions you might have and give you an in-depth school tour.
ISP将为您安排私⼈专属的学校参观,我们为您在合适时间预约学校参观,并提供翻译陪同。
HELP WITH ADMISSIONS & APPLICATION FORMS 协助完成申请表格 
We will assist you throughout the entire school application process by helping you fill out the school forms, answer any questions you might have, guiding you through all the information, and ensuring you have the correct supporting documentation for a successful process. 
ISP将帮助您填写学校申请表,并指引您如何获取表格上所需要填写的信息
SCHOOL REPORTS 协助准备学校成绩单 
Every school requires your child's previous school report. At ISP, we will help you submit the correct school records in order to meet the school's requirements.
每⼀所国际学校都需要您孩⼦的近期成绩单,ISP会协助您提交⼀份符合学校要求的成绩单
ISP EVALUATION  ISP国际学校⾯试评估直通⻋ 
The ISP evaluation is divided into two parts: an interview, and a written English test.
With this evaluation, we are able to determine your child's academic level and English language ability. From there, we can match them with the right school and expected English level.
ISP的⾯试评估由⾯试和笔试两部分组成,它可以全⾯展⽰学⽣的实际英⽂能⼒和应变能⼒,在⾯试结束后我们会与国际学校的招⽣官分享您孩⼦的⾯试视频和评估结果。
INTERVIEW GUIDANCE ⾯试指导 
Before the school interview takes place, we will make sure that you and your child are well prepared and will guide you through the process. 我们会指导学⽣进⾏⾯试前的准备,以便让您的孩⼦充分地表现⾃⼰
DOCUMENTATION ASSISTANCE 协助检查⼊学⽂件和材料 
There can be a lot of paperwork and documentation needed for the application. We will help you prepare, check, and submit all necessary documents required by the school and answer any questions you (or the school) might have.
我们会协助您准备、检查、和提交所有学校要求的文件,在学校有疑问时迅速回应。
TRANSLATION SERVICES 翻译服务
We will help translate school reports, birth certificates, vaccine certificates, and other documents that require translation services.
我们为您提供高效专业的学校的报告,出生证明,疫苗证明等相关文件的翻译服务
SCHOOL PREPARATION ⼊学前的准备指引 
Once your child has been accepted, we will provide you with any pre-entry preparation and local guidance before and after you arrive in Thailand. 
当您的孩⼦被录取后,我们将在您到达泰国之前或之后为您提供⼊境前的准备和当地指导

INSURANCE SUGGESTIONS 保险购买建议
If you'd like help with your family's necessary insurance needs‒both medical and travel‒we will help coordinate through our insurance partner to ensure you have a comprehensive range of coverage.
我们帮助您和您的家人购买在海外必要的保险,包括医疗保险和旅行保险。我们的保险合作伙伴可以提供各种类型的保险,和专属服务。
REAL ESTATE SOLUTIONS 房地产中介服务
Our local partners can provide you with real estate options to help you save time and effort. This will give you peace of mind knowinig you have the perfect or house ready for you and your family.
我们的本地合作伙伴可以为您提供您所需的租赁和购买解决方案,节省您的时间,帮助您和您的家人找到完美的公寓或别墅。
ACCESS TO RELOCATION SERVICES 搬迁服务
ISP partners with leading global mobility companies that can provide you with professional relocation services from your home city to your new destination.
ISP与全球领先的搬迁服务公司合作,为您提供从家乡到新目的地的专业搬迁服务。
VISA SUPPORT 签证服务
ISP offers professional Visa solutions for you and your child before you arrive in Thailand. We will help you prepare all the necessary materials needed for your visa application. If your family is already in Thailand, we can also provide a variety of visa services.
ISP为您和您的孩子提供专业的泰国签证解决方案。我们将帮助您准备申请签证所需的所有必要材料。如果您的家人已经在泰国,我们同样也可以为您提供各类签证服务。
K-12 ONLINE ACADEMIC SUPPORT SERVICES AND COLLEGE COUNSELLING K-12在线学术支持服务和大学升学指导
We offer a wide range of online K-12 Academic support services for all of the top-tier International Curriculums. In addition, our college counselling services can help students get into the top Universities in the world.
ISP经验丰富的学术顾问和专家为您提供全面的在线K12国际课程和学术支持。ISP的大学升学指导还可以您的孩子提供申请世界顶级大学的咨询服务。