The simplest and most effective way to manage teacher and staff appraisal in schools
Specialists in software development for education, delivering products that make a real difference, positively impact teaching and learning and empowering staff. Our in-house development team works with teachers, lecturers and educationalists to develop software solutions and services that pro-actively support improvement within education and ultimately better outcomes for students.
We rigorously plan, design, and test all of our solutions to ensure they are both intuitive and effective, benefiting all educational stakeholders. We pride ourselves on creating 'future-proof' products, utilising cutting edge technology that works for educational establishments both now and in the future.
Our Services
SchooliP serves as a complete school improvement solution seamlessly linking school self-evaluation, planning, appraisals and professional development.
Our solution means that all members of staff are contributing to whole school improvement. Staff have a clear understanding of their roles, responsibilities, personal strengths and areas for improvement.
SchooliP empowers your school staff to clearly see how they are contributing to your school's improvement journey.
SchooliP is the simplest and most effective way to manage teacher and staff appraisal in schools
SchooliP ensures a standardised approach to appraisals by incorporating CPD, strategic improvement planning and self-evaluation. With SchooliP your school will:
Save valuable time & money
Enhance your strategic planning
Share best practice & empower leaders to improve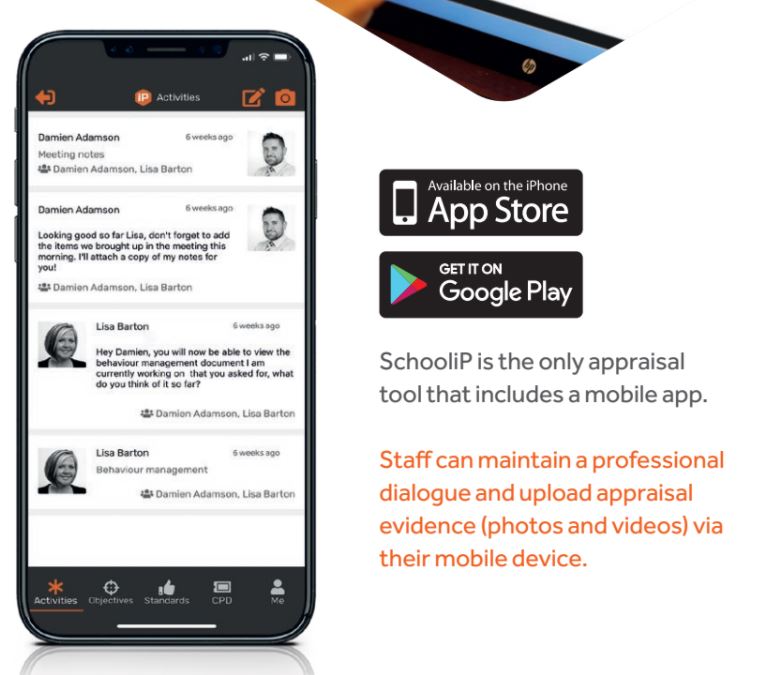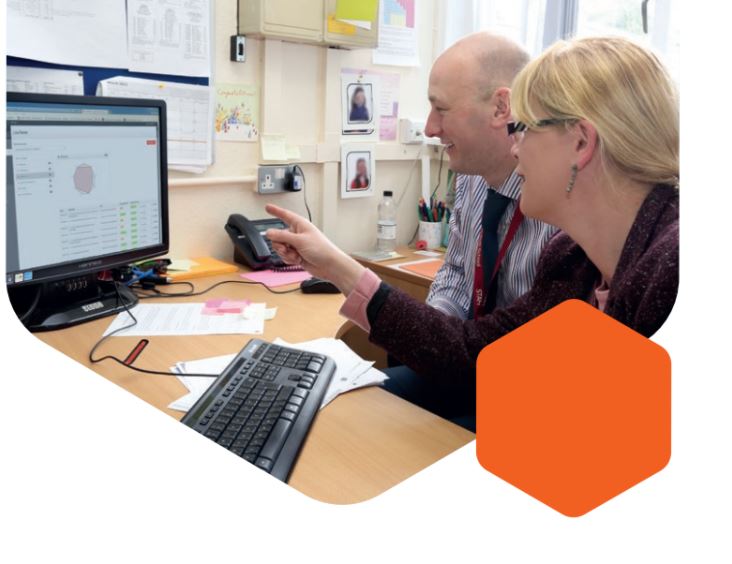 SchooliP saves valuable leadership time that was previously spent collating management reports.
School leaders spend hours producing reports on staff performance. Over the course of an academic year this time spent would total many thousands of pounds. When SchooliP is employed this time can be saved and recycled back into areas where it is most needed. SchooliP contains the following management reports where data may be viewed across your school or trust:
Observations/Learning Walks/Work Scrutiny
StaffObjectives
Standards
Pay Progression
Review Outcomes
Areas for Development
CPD Requests
CPD Activities/Courses
SchooliP provides a strategic framework for improvement
SchooliP helps schools to tailor their improvement activities to the key areas for improvement that have been arrived at through a recent inspection or rigorous self-evaluation.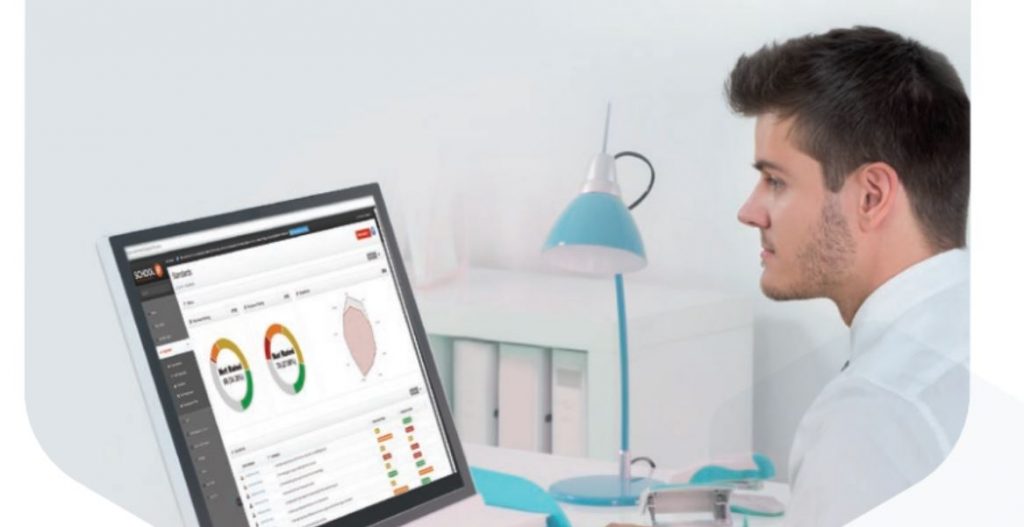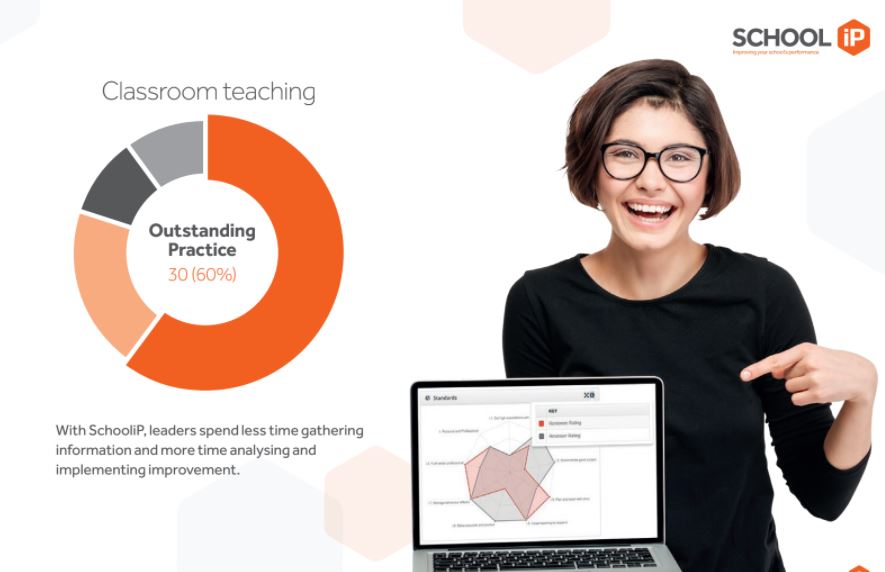 SchooliP facilitates the sharing of best practice in a variety of ways:
Lesson observations including video annotations
Mentoring and collaboration using the
Teachers' Standards
Sharing of evidence
CPD activities
Why did you choose SchooliP?
"We were looking at digital solutions to make our professional learning processes more efficient, transparent and manageable. As a digital school and the first Apple Distinguished school in the Middle East, we felt this was a logical direction. SchooliP is a leader in the market and came highly recommended from our sister school Foremarke Hall in the UK."
How have staff received SchooliP?
"We fully integrate technology into our teaching. Our staff are 'tech savvy' and have become increasingly use to new technology in this ever changing world."
What has been the secret to the success of performance management in your school?
"Repton operates a coaching philosophy as part of our professional learning community. This philosophy is based on colleagues observing each other and having candid professional dialogue to improve the teaching and learning process. We use a standards based observation process which helps to provide objectivity and shared vocabulary."
Lastly, do you have any further comments regarding
SchooliP?
"I would highly recommend it. In fact, I have! Our other campus in Abu Dhabi is about to start using SchooliP. Thank you to the customer care team who have been outstanding in support our implementation and training across the school. It is much appreciated!."
What benefits do you now see as a result of implementing SchooliP?
"The process of lesson observations and feedback is much more time efficient. Staff are reminded of due dates via email for the completion of goal setting, observations etc. SLT can easily view and track the completion of tasks, as well as the feedback middle leaders are providing. Therefore, we can see who has completed tasks and added evidence…"
What specific results have you seen from implementing SchooliP in your school?
"The main benefit has been time saving, making our processes more efficient. SLT have a full overview of performance throughout our school. It has delivered transparency for all. I must say the customer care team have been outstanding in their support of myself as the main contact person. Being an international school, we have not been able to have face-to-face meetings, but they have afforded me substantial time for training and questions."
Which feature of SchooliP do you find most helpful and why?
"There are many useful features, but I think most importantly for us is that we were able to tailor make our observation templates to what we wanted. We did not have to follow a 'one size fits all' type process."