Market Your School To A Larger Population With Our Reliable Chinese Student Recruitment Agency
At IES, our Chinese student recruitment agency acts as a bridge between Asia Pacific international schools and Chinese families.
China is known for its unique marketing and social platforms, firewalls, and limited access to outside, international companies. Unfortunately, this makes it difficult for outside schools to successfully tap into their large student population. But, with help from international student recruitment companies—like ours—we can help your school effectively reach Chinese families and increase your international enrollments.
How We Help With International Student Recruitment
We provide a range of services for international schools looking to expand their student recruitment to China. From effective Chinese social media promotion, to exclusive assistance with Chinese families, we help with the entire recruitment and application process.
Marketing & Promotion For Schools Through Chinese Social Media
As the premier international school marketing consultancy company in Asia Pacific, we have extensive knowledge of all of China's marketing platforms (WeChat, Tik Tok, Weibo, Xiaohongshu) and cross-border services. This gives us an in-depth understanding of the Chinese market and allows us to provide efficient social media marketing, school and family consulting, translation, and creative content services.
We deliver results-oriented Chinese marketing programs that powerfully highlight your school to increase parental engagement. Our Chinese marketing services are catered towards international schools like yours that are hoping to attract more registrations from international Chinese families.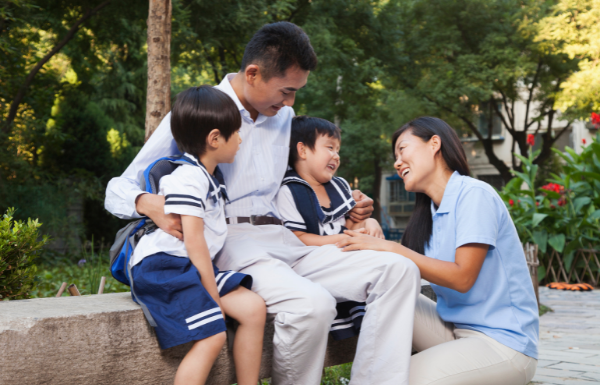 Exclusive Assistance To Chinese Families
In addition to our marketing services, our fluent Chinese-speaking agents will assist families throughout the entire application process. Our education consultants will personally walk them through the steps, while also ensuring efficient communication with your school's administration staff is taking place.
Benefits Of Using A Chinese International Student Recruitment Company For Your School
Our Chinese student recruitment agents specialize in providing marketing services for international schools looking to reach China-based customers. We bring the latest and most comprehensive information on behalf of your school to interested families.
Is your school looking to expand your audience and attract more registrations from China? Contact us to see how we can help!
Affordable Budget Options
Our established experts in Thailand and China make sure to keep budgets competitive. We take great pride in guiding our international school clients with open and transparent marketing plans in order to maintain a long-lasting business relationship.
Each international school is unique with distinct selling points. This requires bespoke, tailored solutions. We determine the most suitable marketing solutions for our clients to reach their target Chinese consumers.
We want to empower your school and grow your enrollments. Our comprehensive service and professionals help you achieve this!
If you're a Chinese family that's interested in high-quality education options for your child(ren) in the Asia Pacific region, we can help you find the perfect match and streamline the entire process.
Find out more about our family-focused services.
Please complete this form to connect with our team