Boarding Trip to Southern Thailand
 泰国南部的寄宿之旅
For 13 sun-filled days of the two-week Spring Holiday, seven intrepid boarding students who couldn't return back to their families in Myanmar and Bhutan had the unique opportunity to fly to southern Thailand for a truly fantastic holiday experience.
在为期两周的明媚春假里,七名没能回到他们在缅甸和不丹的家的寄宿生,有了一个独特的可以飞往泰国南部享受真正美妙假期的机会。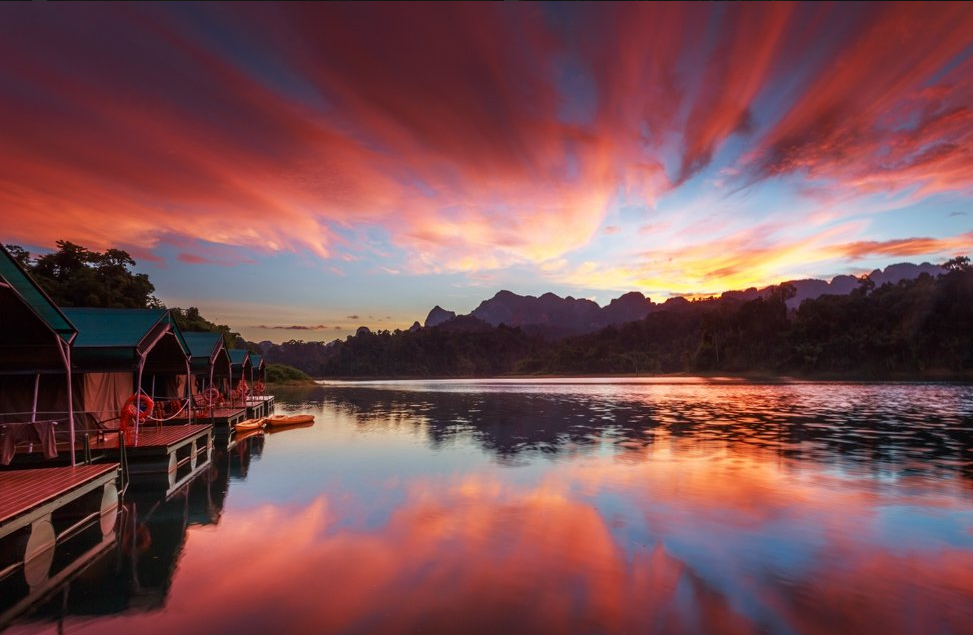 With Water House Boarding Parent Ajarn Trisha and Fire House Boarding Team member Ajarn Bobby supervising, these excited students started their journey with a 5-day/4-night luxury camping adventure at Elephant Hills Thailand near the Koh Sok National Park. Students enjoyed river kayaking, jungle trekking, seeing wildlife up close in the mangrove forests, and preparing meals for the nine resident rescued elephants at the camp. Students took an overnight trip deeper into the conservation area, taking a long-tail boat 45 minutes into the Koh Sok reservoir area of the national park where they spent one night in floating, solar-powered luxury tents (with no wifi!!). We truly did get "back to our roots" as every part of our time at Elephant Hills was incredible, from the food to the guides, to the hospitality. We owe an incredible debt of gratitude to one of our Prem families who generously arranged this unbelievable opportunity for us and took such great care of us while there!
在水屋寄宿学校的监护人特丽莎老师和消防屋寄宿小组成员博比老师的指导下,学生们兴奋地前往位于考索国家公园的泰国象山,开启了他们为期五天四夜的豪华露营冒险之旅。学生们沉浸于划皮筏艇,丛林徒步旅行,在红树林中近距离观察野生动物,还为在营地获救的九头大象准备餐食。学生们连夜深入保护区,乘坐45分钟的长尾船进入公园的水库区,他们在漂浮的太阳能豪华帐篷中度过了一晚(而且没有无线网络!)。我们像是回到了"原始生活",因为我们在象山的每一个时刻都令人难以置信,从食物到导游,再到热情款待。除此之外,我们需要感谢普林大家庭中的一个家庭,是他们给我们安排了这个惊喜不断的旅行,并在那里悉心照顾我们。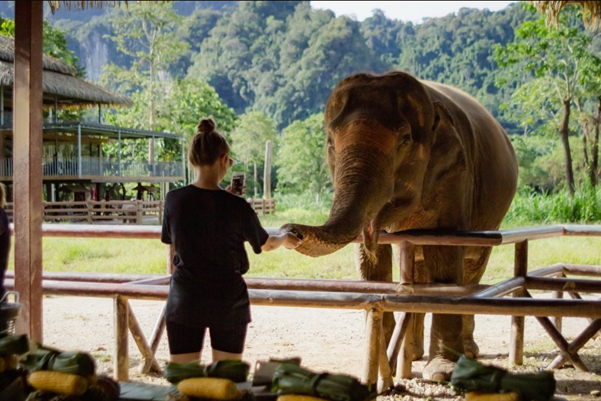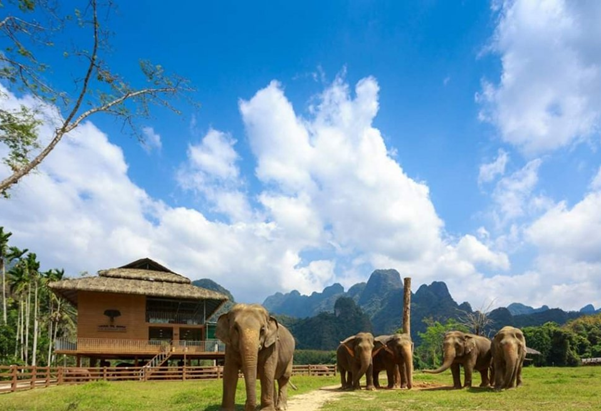 And though the trip's first half was action-packed, the second half was all about sun, sand, and relaxation. Students left Surat Thani and took the ferry to Koh Samui, staying at the Asian Secret Resort Bungalows near Lamai Beach. Multiple sand volleyball games, walks on the beach, trips to sightsee around the island, and delicious meals filled our days. Some students tried snorkelling for the first time. Others practised their photography skills in our daily contests. And card games like "Exploding Kittens" were played. Above all…these nine on the trip say it was one of their favourite trips ever!!!; Ajarn Trisha had a hard time getting some of the students (and Ajarn Bobby) back on the plane, they were all having so much fun!
尽管这趟旅行的前半部分是刺激又令人亢奋的,但后半段却依然充满阳光、沙滩和休闲活动。回想这次旅行,学生们离开素叻他尼,然后搭乘渡轮前往苏梅岛并住在拉迈海滩附近的亚洲隐秘度假屋。沙滩排球比赛、海滩漫步、海岛观光和美味佳肴填满了我们的假期时光。一些学生第一次尝试浮潜,而其他人则在我们的日常玩乐中给我们拍照留念,顺带训练拍照技巧。我们还玩了"爆炸猫"卡牌游戏。最重要的是, 这趟旅行中的九个人都一致认为这是他们有史以来最喜欢的旅行之一!正因如此,特丽莎老师费了很大力气才让学生们,甚至还有博比老师告别假期,坐上飞机回家,因为他们在这里享受着美好的时光,舍不得离开啊。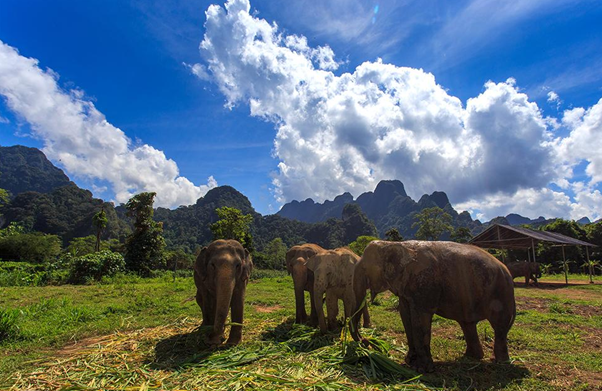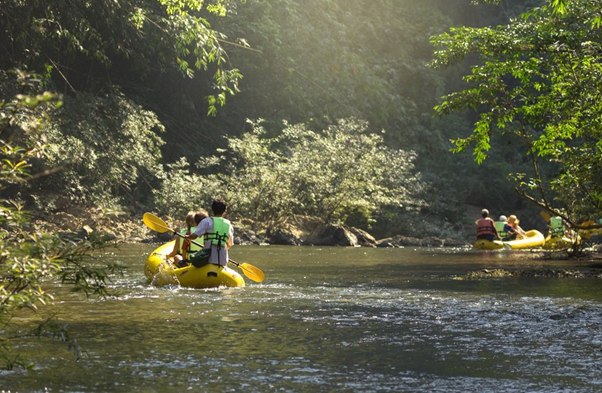 作者:特丽莎·巴斯比昔 (Trisha Pospisil)
Head of Water House, Boarding Parent 水屋寄宿学校 监护人
相关视频
链接:https://pan.baidu.com/s/187zjFL8z0vtaTWHqtlHzvg 
提取码:x3bp